For many of us, android rooting is a mystery. Many don't understand the meaning of a rooted device. Though the word is not unknown. Since many talks about the benefits of rooting android smartphones. But if you don't know the befits of rooting then you probably will not be interested. As there is some risk also.
Basics You Should Know About Rooting
Rooting is the process of allowing Android smartphone users to attain administrative privilege. It means having complete control of your device. Why would someone opt for complete control over the phone? The fact is your manufacturer holds some of the features or the capability of the phone to give you flawless performance. That means some of the potentiality of your device is spared and never comes handy for you.
There are other reasons behind the preservation of some rights in your smartphone by the manufacturers. If you don't know properly about the advances technology of the phone, you might access unnecessary programs and in the process damage the system. So, it is to prevent anyone from destroying the system created by the manufacturer.
There's some risk of rooting android. If you don't do it properly or follow the process you can brick your beloved phone. Also, there are words that, if you root your phone, your manufacturer warranty will void. But the truth is, rooting is a software process, if an expert does the rooting, he can easily unroot and flash your phone to get it back as the original. Which is no way traceable to void the warranty.
So the question is, is it really beneficial to root your phone? If you are having second thought let's tempt you with some benefits –
Benefits of Rooting Android Smartphones
Actually there are so many things you can do once you rooted your device. Since there is no restriction that your manufacturer put on your device. You can customize your phone whatever way you like. There are thousands of apps and tutorials to guide you through the process. Let's check some of the benefits of rooting android smartphones you can get by rooting your phone –
All Disturbing Bloatware Can Be Removed
The first thing most of the users do after rooting the phone is they get rid of the useless software that comes with the phone automatically. The majority of these pre-installed apps don't come to any use and many of those even irritating. They take up the phone's memory and the processor power without doing anything for you. After rooting the phone you can easily remove these built-in apps which are generally known as the bloatware.
Overclock Your CPU To Boost Performance
Another extreme benefit of rooting your android smartphone is to boost the speed and performance of your processor. That only possible in a rooted device. As we said earlier, your manufacturer holds some processing power to outlive the warranty period and to maintain the uniform performance for a longer period. With the root access, you get the superuser ability and can control your CPU with certain apps. Though misuse can lead to reduced hardware lifetime due to overheating. But with controlled use of this power can let you play games which you could not play earlier on your phone. Or can perform multiple heavier functions without lag.
SetCPU for Root Users
is such an app that lets you control your CPU settings on a rooted Android phone or tablet. You can accelerate your processor to unleash your phone's true multitasking potential or dial your CPU's speed down to save battery.
Click the link to get the app – SetCPU for Root Users
Backup Your Phone Truly
You might wonder why would someone root his phone while you can back up your phone in so many options of cloud storage. But truly backing up your phone means backing up every single thing as it is in your phone and letting you restore the same when needed. In your normal back up you store images or files or the contacts or other specific things. But you can not copy your phone as it is.
Titanium Backup
This app can back up all your system settings and the applications along with their data on any external device you choose.
If your phone is ever corrupted due to any malfunction or flashed with a faulty custom ROM, Titanium Backup can save you. It will cut the hassle and will get back your phone loaded up just like it was before. Best of all, it is a FREE app that you can use only if your phone is rooted.
Click the link to get the app – Titanium Backup
Vanish All Ads From Your Life
With the help of many free apps available for rooted androids, you can easily block the Ads on your phone. No app or browser can show you an ad if you don't allow it. All you need to do is to choose the correct ad blocker after rooting the device. This is another most appreciated benefit of rooting android smartphone.
AdAway
It's an open-source adblocking application. You can manually select the sources to block the Ads or use default ones. Default ones are more than enough for everybody. But if you want you can tinker with the settings as per your wish.
Click the link to get the app – AdAway
Flash Your Loving Custom ROM
Many opt for rooting their device only for this option. You saw a custom ROM so beautiful you want to experience that ROM on your phone. But in most cases, there is no chance your manufacturer gonna let you do that without buying a new phone. But with the root access, you truly own your phone. You can change the custom ROM anytime you want. There are so many amazing custom ROM available to choose from.
Some Latest Custom ROM
You can search online and you will get hundreds of Custom ROM suitable for your specific model of phone. Some of the most popular custom ROM are Pixel Experience, LineageOS, AOSP Extended & Paranoid Android. You can check them if you like.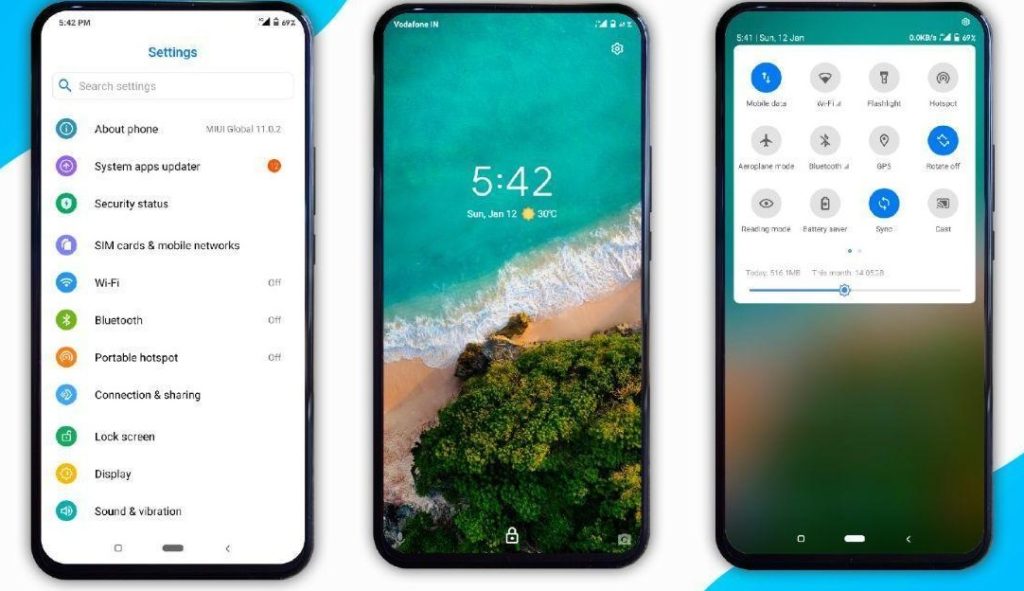 Flash Custom Kernel To Rediscover Your Phone
Never heard of Custom Kernels? Actually this part of your smartphone helps the apps to communicate with the hardware of your phone. Most of the mind dazzling tweaks are possible only by customizing the kernel. To flash a custom kernel you will definitely need the root access. With the custom kernel, you can get better performance & battery life for your phone. Features like WiFi tethering on unsupported phones are also possible. There any many more features like faster battery charging is also possible to add in a phone even if it does not support generally. It is one of the most popular benefits of rooting android smartphones.
Franco Kernel Manager – for all devices & kernels
This is a paid version Kernal manager. You can get a lot of free kernel manager too. Since this is a pretty sensitive function and can be pretty complicated too. We recommend this kernel manger. It is available in the playstore and you can avail this professional version with a very small amount of charge.
Click the link to get the app – Franco Kernel Manager – for all devices & kernels
Enjoy The Best Version Of The Apps & The Freedom
Viper4Android FX
It's a sound mod. You can improve the sound of your headphones and speakers. It is one of the most popular sound equalizers to give you the best possible sound experience from even a very ordinary headphone. But we recommend you to use a standard headphone from any moderate brands to enjoy the true mesmerizing sound quality with the help of this app.
Click the link to get the app – Viper4Android FX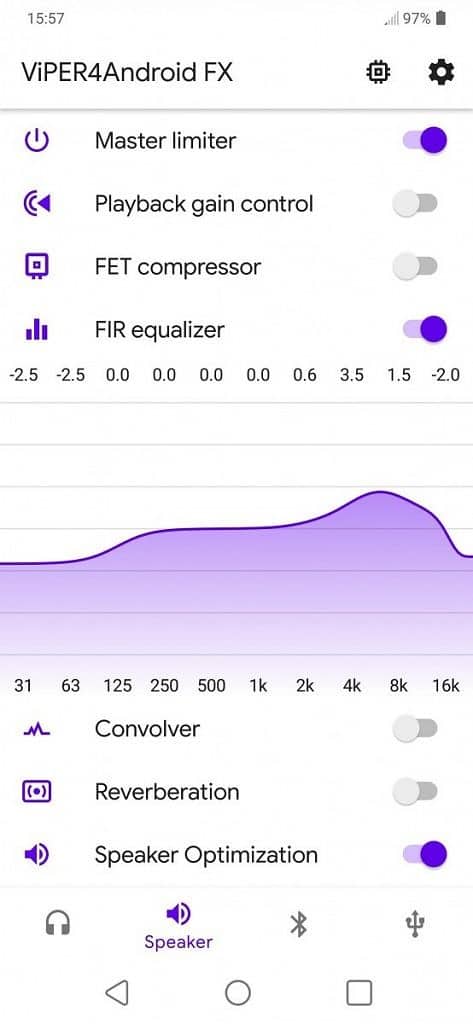 Substratum
Substratum is the tool that can apply system-wide themes on your phone. Normally we use a lot of themes which actually just change the launcher or the icons. But this tool will let you change the whole appearance of your phone theme.
Click the link to get the app – Substratum
Should You Root The Android Device? Will The Benefits Of Rooting Android Smartphones Worth The Risk?
It depends on how do you want to use your device. If you like to customize your device to your heart's content and are willing to take the risk then you should do it. But make sure to follow proper guide on the XDA forums or YouTube. You can enjoy the benefits of rooting android smartphones only if you are at least a moderately tech-savvy person and willing to learn and handle a bit of technical operations.
There is always the risk of bricking your phone if you don't go through the process with the help of professional guidelines. Also can damage your hardware if you overdo something as we mentioned above.
If you don't think you wish to go that far even considering the advantages of rooting your android smartphones, you can check this link for some cool things you can do without rooting your device.