In most cases, the internet is much cheaper and almost every corner of the road is loaded with free WiFi services. Every Restaurant, Hotel, Car service, or any other place- all provides Free WiFi services with regular services. So, the old days of storing thousands of songs or movies on the devices are no more. People love to keep their favorite songs or movies online and stream those whenever they want to enjoy them. For making the process easier there are many live streaming services. We will share the best music streaming services available both on a free and subscription basis.
Best Music Streaming Services Available In The World
Spotify
Spotify is one of the most popular music streaming services available for music lovers. With Spotify, you can play tracks online instead of using your personal hard drive or phone. To use this service, users will simply need to register to have access to one of the biggest-ever collections of music. So far, Spotify has occupied a significant proportion of the music listeners market with up to about 100 million premium subscribers worldwide.
Positives
Easy to use
To get started with Spotify, all you have to do is register for a free account. Nowadays, you can start using Spotify by logging in with your Facebook account also. Spotify also enables users to create their own playlists, which can easily be found by using the search feature.
Compatibility
Any user can easily access his account in any iOS, macOS, Windows, or Android device. There is a web version also where you can access directly from any browser in your device.
Spotify offers for free accounts
You can use Spotify for free completely. On the free plan, playlist, album, or artist can be played in shuffle mode. Also, you can skip up to six times per hour.
Download music and podcasts
Upgrading to Spotify Premium allows you to save up to 10,000 songs each on five different devices. You can save any album or playlist for offline listening. You will not be limited to shuffling anymore. Also, You will be able to skip tracks, access Radio, and see everything the app has to offer.
High-Quality Content
By default, Spotify Client runs at 160kbps on any device for free listeners. Whereas, the premium will allow you to play up to 320kbps, which is about the best compression rate that is noticeable.
Sharing Music Experience
You can make the music listening to a social experience on Spotify. By connecting Spotify to your Facebook account, you can share your favorite songs with them. Your friends and family will be able to see what you're listening to if they are in your Facebook friend list.
Negatives
Do Not Provide Lyrics
Spotify no more provides the lyrics of the song. So, it is not possible anymore to check through the lyrics of the song while listening to it.
Available in a limited number of countries
Spotify is not available in all countries. Rather they are available to only a limited number of countries. Though many enjoy the service by using a VPN. But that process will not be convincing enough to go for the paid service of the app. You can check out this link to see the countries, you can sign up for Spotify.
The price is high
If you upgrade to the paid services, you will be paying approximately $10/month. That is not cheap at all.
Limitations of use
There are a lot of limitations to using the contents while you are using the free service. Even if you take the monthly subscriptions, your offline music content will not be available anymore once your subscription is over.
Spotify Plans
There are two forms for Spotify- free and Premium.
You can use Spotify for free. But the features are limited. On the free plan, music can be played in shuffle mode and you can skip up to six times per hour. Spotify Radio isn't available for free users, but you can access Daily Mix playlists. You can access all playlists, discover new music, and share tunes with friends. Spotify is free to use on mobile, desktop, or tablet – so it's accessible everywhere. You can access the free version using the smartphone app, desktop software, or the website version.
Spotify's Premium tier gives you access to everything but doesn't force adverts – whether you're listening on desktop, mobile, or tablet. Premium users can play any song they want (on demand), as well as find and hear playlists, discover new music, create and edit playlists, plus share music and playlists. Premium users can also skip any track, listen offline, hear high-quality music, and use the Spotify app on their mobile device as a computer remote control.
Spotify Premium is £9.99/$9.99 a month, which includes access to features such as ad-free streaming, unlimited skips, extreme quality streaming, and Spotify Connect.
To use Spotify with your family members, you might consider Premium for Family. That gives up to six people access to their own unique Spotify account under one bill. But all the users must live at the same address. At £14.99/$14.99, Premium for Family it would be much cheaper.
For students, there's a discounted plan that costs just £4.99/$4.99 a month.
As part of affiliate marketing, this website gets a very small percentage if anybody clicks the advertisements and purchase from Amazon.
Apple Music
Apple Music is the music and video streaming service developed by Apple Inc. Users select music to stream to their device on-demand, or they can listen to existing, curated playlists. The service also includes the Internet radio station Beats 1, which broadcasts live to over 160 countries 24 hours a day. The service was announced on June 8, 2015, and launched on June 30, 2015, in over 100 countries worldwide. New subscribers get a three-month free trial period before the service requires a monthly subscription.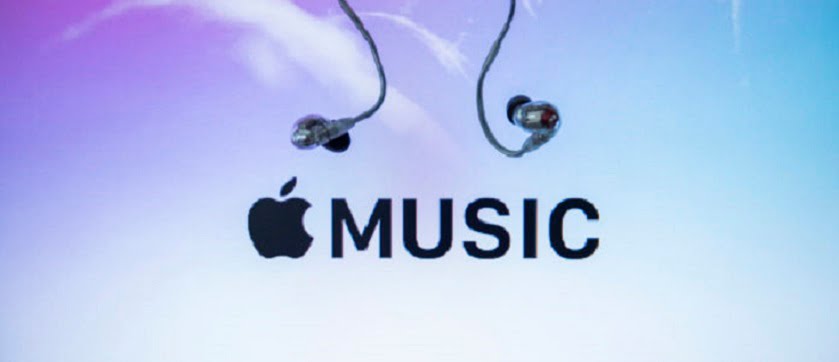 Positives
Android App
You can use the apple music even in the android devices also. All you will need to do is download the Apple Music app from the google playstore. Then you can log in to your account to share the same playlist and contents across all your devices.
Includes Every Track in iTunes
Apple Music gives you access to 60 million songs. You can access all of the iTunes with the premium subscription of the Apple Music.
Music Uploads
You can even upload your own music in the Apple music. But please check the terms and conditions before uploading your song.
Free Trial
Another very positive thing about Apple music is you can get three months free trial, By the time you can get a clear idea about if you like the service or would like to opt for another streaming platform.
Negatives
No Free Version
Unlike other music streaming services, Apple Music does not have a free or ad-supported option. There is Beats 1, a selection of curated radio stations that is like Pandora but with DJs.
Connectivity
Your iTunes playlists will automatically be pulled into Apple Music when you set up your account, as will the rest of your iTunes library. But if you use Spotify, Google Play Music, or any other music subscription service, there is no easy way to directly import your playlists into Apple Music. There are some third-party playlist importers out there, like Stamp, but we haven't tried any of them.
Limited Devices
You'll be able to access Apple Music on iOS, Apple Watch, Macs, PCs, and Android devices. But the competitors like Spotify covers all those platforms. And additionally also covers Roku, Amazon Fire devices, a range of speakers and stereos, and PlayStation 3 and 4.
Limited Android Version
The Android version works only for those who have the Apple Music subscription. On iOS, Beats 1 Radio, Apple Music radio stations, and Connect are free. But you will not get these in the android version.
Apple Music Plans
Apple Music is free for three months when you sign up to the free trial, after which there are three plans available.
An Individual plan costs £9.99 or $9.99 per month. A Family plan, available for up to six people, costs for £14.99 or $14.99 a month. The final plan is the University Student plan, which costs £4.99 or $4.99 per month.
TIDAL
The Tidal (stylized in all caps) is a subscription-based music, podcast, and video streaming service that combines lossless audio and high-definition music videos with exclusive content and special features on music. Tidal was launched in 2014 by Norwegian public company Aspiro. But, it is currently owned by Jay-Z.
Positives
High-Quality streaming
Tidal offers some of the highest quality music streaming available, with lossless audio formats. A key difference between Tidal and competing services is its emphasis on audio quality. Most streaming services use technology that sacrifices audio quality to reduce a song's file size. But Tidal offers FLAC and MQA lossless formats through their Hi-Fi subscription tier to preserve the audio quality of their source material without compromise.
Exclusive content
If you're a fan of extras like exclusive interviews, first-look music videos, and more, Tidal offers both audio and video content. Many of Tidal's co-owners, and even a few third parties, have released songs, music videos and other content exclusively on the service.
Artist Owned
Thanks to its artist-centric business model, Tidal offers one of the most direct ways to support creators in the music industry compared to other streaming services.
Offline Playback
Since the music quality is high, the size of the music file would also be higher than the other formats. As a result, you would need stronger internet support to enjoy uninterrupted music. While on the move, the internet speed of the mobile network might not be the best always. So, to help with the situation TIDAL also supports offline music for the subscribed users.
Video Content
TIDAL not only provides the best quality audio but also is the source of high-quality video content. From high-definition music videos and complete concert streams to comprehensive documentaries and exclusive behind-the-scenes footage, video content plays a big role in Tidal's push to be the best Music Streaming services platform.
News and Exclusive Interviews
TIDAL's video library consists of the recent updates on the music industry, new releases in all the genres of music, news about the artists, and the shows. With a lot of exclusive interviews and news make the TIDAL video library unique.
Tidal X
The last but one of the best elements that separate Tidal from other streaming services is Tidal X. It is an initiative that focuses on the live performative side of the music. Tidal X lets Tidal subscribers live stream exclusive concerts and events.
Tidal members can also purchase tickets to exclusive events of Music and live shows. As well as a variety of meet-and-greets and listening parties, many of which the general public cannot attend, Tidal users get the opportunity. Lucky Tidal subscribers can also win free tickets to these and other events.
Negatives
Higher cost
One true limitation of TIDAL is its high subscription fee. If you're not a perfectionist while listening to music, it may not be worth such a high price tag to listen to higher-quality audio.
TIDAL Plans
Unlike many other music-streaming services, Tidal does not offer free or ad-supported subscription options. Instead, there are just two different tiers of paid service: Tidal Premium and Tidal Hi-Fi.
Tidal Premium @$10/month. Tidal Premium offers the entire Tidal library at standard, compressed audio quality. It also provides access to high-definition music videos and editorial content.
Tidal Hi-Fi @$20/month. Tidal Hi-Fi will give you access to both FLAC and MQA audio quality for all 48.5 million songs in Tidal's catalog along with HD music videos and editorial content.
Both Tidal Premium and Tidal Hi-Fi support family plans. It will allow up to five family members to enjoy the full Tidal experience at a cheaper per-person price. A family subscription to Tidal Premium costs $14.99/month, while a family subscription to Tidal Hi-Fi will cost $29.99/month.
Tidal offers discounts for currently enrolled students and military members on both their Premium and Hi-Fi tiers. For the Premium package, the student price is $4.99 a month and for the military package, price is $5.99/month. For the Hi-Fi tier, the student price is $9.99/month and the military price is $11.99/month.
Amazon Music Unlimited
Amazon Music Unlimited is an on-demand music streaming service that offers access to 60 million songs. With an Amazon Music Unlimited subscription, you get access to all of 60 million songs, thousands of Playlists hand-curated by Amazon's music experts, and personalized Stations.
Positives
App & Web Version
Once you start a subscription, the entire Amazon Music Unlimited catalog is available to you through the Amazon Music app or Amazon Music for Web. It provides tens of millions of songs with new releases from today's most popular artists.
30-Day Free Trial
Users can start a 30-day free trial, which also supports full access to Amazon Music Unlimited until the trial end date.
Discount For Amazon Prime Users
If you are an Amazon Prime subscriber, you can get discounted monthly subscription pricing and annual renewal options for Amazon Music. For example, if you don't subscribe to Amazon Prime, a Music Unlimited membership will cost you £9.99/month, but if you do have a Prime account then you'll only pay £7.99/month or you can £79 for a whole year.
Compatibility
Amazon Music Unlimited also works on its homegrown Echo and Dot wireless speakers. If you listen to Amazon Music Unlimited for Echo, it also offers a membership for £3.99/month but you can only stream music through the Echo speaker or Echo Dot.
Cross-Platform & Multi-Device Accessibility
If you have one account, you can use it on up to 10 devices. All the music can be downloaded offline like Apple Music or Spotify. You can play the music on the iOS, Android, and Fire tablet platforms.
Voice Control Assistant
And Amazon has worked to further its service's functionality, integration, and intelligence with its voice-control assistant.
Negatives
Nothing Unique
If you already have Amazon Prime or an Amazon Echo, the discounted monthly pricing will be an ideal choice. If you don't have any other Amazon subscription, it will cost $9.99 per month for Amazon Music Unlimited. This price is as same as what you can pay for Apple Music, Spotify, or the others. Moreover, it supports a big catalog, curated playlists, personalized stations, and so on. But there are no big differences from the other streaming music services.
Amazon Music Plans
Amazon offers two plans for its music service — Prime Music and Amazon Music Unlimited — and Amazon Music Unlimited is itself available in four tiers. Here's how they break down.
Prime Music: If you have Amazon Prime, you will have Prime Music free. But It only has two million songs. So, if you have a deeper thirst for music it might not be fulfilled. Prime Music is available on all devices.
Amazon Music Unlimited Ad-Supported Plan This is a free version of Amazon Music Unlimited. But that will be supported by advertising and offers thousands of playlists and stations for songs.
Amazon Music Unlimited Individual Plan: This one runs $8 per month (or $80 a year) for Prime members or $10 per month for everyone else. It opens up the library to over 50 million songs!
Amazon Music Unlimited Single Device Plan: This $4 per month plan attaches to an Echo device. However, it only works with a single Echo or Fire device. If you have more than one, you'll need the Unlimited Individual plan.
Amazon Music Unlimited Student Plan: This plan is for college students who are members of Amazon's Prime Student service. Hence, the Prime Student service is available for $60 per year, and you can add Amazon Music Unlimited to the service for just $1 per month.
Amazon Music HD: This new offering from Amazon promises the highest quality digital audio for most sophisticated music listeners. The company is offering a free 90-day trial, and then the plan goes for $15 per month (or $13 per month for Prime members). There is also a family HD option for $20 per month.
Amazon Music Unlimited Family Plan: Family plans are great if you're trying to keep costs down and have more than one person who wants access to a streaming library. This one is $15 per month for everyone. Prime members can get a discount if they pay $150 yearly.
Youtube Music
Youtube music is the latest introduction to Youtube services for those who exclusively want music services from the youtube platform. As one of the most popular video streaming platform, Youtube interface, design, and the searching pattern is known to many. So, once you subscribe to this platform, everything will seem like well known. Though from the same organization of Google Play Music still, Youtube Music stands itself out from all the other competitors even from the Google Play Music.
Positives
Exclusive Music Videos
YouTube Music Premium is an excellent option for anyone who likes to watch music videos or live performances. Unlimited Music videos and live music can be enjoyed in Youtube music for free. But you will have to subscribe if you don't want to see any advertisements at all.
Better Ecosystem
If you are presently in the google ecosystem then Youtube music will provide you the best ecosystem possible. In another word, if you have an android device and you want your streaming music service to integrate perfectly with the google assistant and other apps, then youtube music is the best choice for you.
Cool Location & Time-Based Playlist
Youtube music offers playlists based on your location and time. So, you can enjoy perfect songs related to a particular time and occasion at your location.
Free Version
There is a perfect free version for listening to music without having to pay a single penny. But you will have to tolerate small advertisements time to time. But overall, the experience is pretty if compared to other free version music streaming services.
Available In All Platforms
YouTube Music isn't only available for Android devices. It's also available for both the iOS and the web versions. So you can access your playlists and music any time anywhere if you have the required network connection.
Stream Personal Collection
Users can also upload up to 100,000 of their own audio files to stream from the cloud, a great option if you have a collection of music that you can't find on streaming services. Also, you can easily stream your collection on all other devices you have the Youtube Music account logged in.
Negatives
Bland Interface
The YouTube music interface has nothing exciting to offer. Though it does what it is meant to. But the visual or the interface doesn't offer anything exciting as some other music streaming services do. The Apple Music app has a much better user interface and design than YouTube Music.
Limited Integration
YouTube music doesn't integrate with any other voice assistant except the google assistant. Which is a big drawback for a steaming service.
Background Playback Issue
For the free version, you will not be able to play the online YouTube music while working on other software in your mobile device. But for the premium subscribers, there is no such issue.
YouTube Music Plans
Free Version
– Access all videos, playlists, and recommendations
– Ads may be played between songs
YouTube Music Premium ($11.99/month)
– Access all videos, playlists, and recommendations
– Ad-free service
– Audio-only mode is possible
– Offline listening also possible
– Music can continue to play in the background
YouTube Music Premium Family Plan ($14.99/month)
– Available for up to 5 additional family members
– Access all videos, playlists, and recommendations
– Ad-free service
– Audio-only mode is possible
– Offline listening also possible
– Music can continue to play in the background
YouTube Music Premium Students Plan ($4.99/month)
– Requires annual verification
– Access all videos, playlists, and recommendations
– Ad-free service
– Audio-only mode is possible
– Offline listening also possible
– Music can continue to play in the background
Google Play Music
Google Play Music is a music and podcast streaming service and online music locker operated by Google, part of its Google Play line of services. The service was announced on May 10, 2011; after a six-month, invitation-only beta period. Finally, it was publicly launched on November 16, 2011.
Users with standard accounts can upload and listen to up to 50,000 songs from their personal libraries at no cost. A paid Google Play Music subscription entitles users to on-demand streaming of any song in the Google Play Music catalog, as well as access to YouTube Music Premium. Users in several territories also have access to YouTube Premium. Users can purchase additional tracks for their library through the music store section of Google Play. In addition to offering music streaming for Internet-connected devices, the Google Play Music mobile apps allow music to be stored and listened to offline.
Positives
Great Content
Google Play Music contains more than 50 million songs, which is fantastic. You can find all the new albums, your favorite artists, and more. Additionally, you can upload up to 50,000 of the songs from your collection to Google Play Music and add it to your library.
Flexible Plans And Free-Trial
You can go on with the Google Play Music free service. But a paid membership will offer you much more than the free version. Google Play Music has individual and family membership plans also. You can choose from the options whichever is suitable for you. And to help you with the decision there is a free trial of two months is available.
Offline Playback
One of the most interesting features of Google Play Music is its ability to play the songs offline. You can download a stream-able song to your device and then you can play it whenever you want.
Podcasts
Nowadays, it is very popular to listen to podcasts. Google Play Music can serve you as your podcast manager also. You don't need to install or use any other app.
Free Access to YouTube Red
One of the cool things about Google Play Music is that once you become a paid member, you will get free access to YouTube Red. So, you can get two premium services with the cost of one.
User-Friendly Design And Intuitive Interface
Google Play Music has a cool and easy design. The more important thing is that it comes with an intuitive and user-friendly interface, so you will figure it all out in a blink of an eye
Negatives
No lyrics
Even though there are so many cool features Google Play Music is offering, but there is no option for the lyrics of the song. Listeners love the lyrics option in many other streaming services.
Not Available In Many Countries
Google Play Music is not available in many countries. Also, you need to be aware of is that some paid content may not be available in certain regions and territories. Though the country is listed. However, Google is adding more and more countries to the list of those who can enjoy Google Play Music. Just to be sure that the service is available where you live, click on this link.
Google Play Music Plans
Choose from free and paid subscriptions depending on how you want to listen through Google Play Music.
Free Account
Music lovers in the US, Canada, India, and some other countries can sign up for limited Google Play Music without a subscription that allows you to:
Purchase and download songs from the music store.
Import up to 50,000 tracks from your own music library also.
Stream custom radio stations based on activities, moods, or artists. The stations include ads, but you can skip up to six songs an hour.
Discover and subscribe to podcasts.
Paid Subscription
For $9.99 a month, Google Play Music subscription offers:
Ad-free, on-demand streaming of more than 40 million songs.
Albums and playlists for downloading and listening offline on your mobile device.
A free subscription to YouTube Music.
Family plan
For $14.99 a month, your whole family can get in on the music-streaming life:
Share a subscription between yourself and up to 6 family members.
Stream from the Google Play Music library at the same time.
Share purchased apps, games, books, music, and movies in the Family Library.
But, family members must live in the same address and have their own Google Account. If any family member isn't yet age 13, you'll need to create a Google Account for them.
Google Play Music Store
The cost of individual songs and albums through the Google Play music store varies from song to song. Individual songs are more predictable, tending to go for about $1.29, while albums vary depending on the number of featured tracks.
Pandora
Pandora is one of the most popular music streaming services that already achieved success. It used the Music Genome Project and it is one of the favorites of millions of people worldwide. Nowadays, there are so many options when it comes to streaming music. There are services like the Apple Music, Spotify, and Google Music, but Pandora manages its unique position and identity. It offers both free and premium service, and it has many other great features.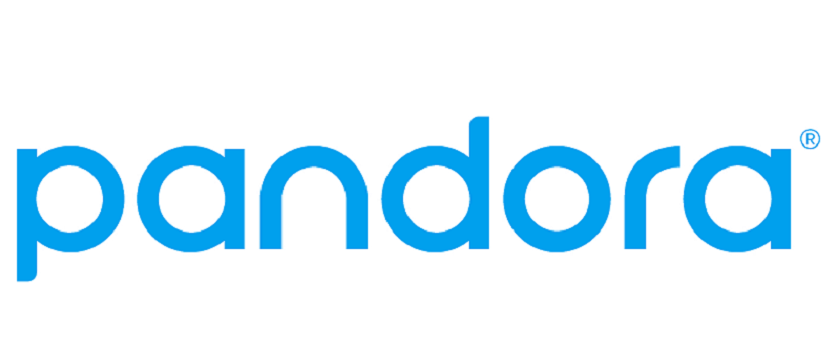 Positives
Free Version
One of the pros of Pandora is that it offers free service. You can choose a free service, but you have to bear the ads along with the music. It is the classic Pandora that exists for years. You can choose a musician you love, and you can create a playlist that will contain the songs from that musician and other similar ones. With a free service, you can't skip an unlimited number of songs. There is a limit of six songs per hour.
Access to the millions of songs with Pandora Premium
Many people listened to Pandora's internet radio for years. Though the Pandora music streaming service was introduced comparatively late than the other popular music streaming services. But this service doesn't disappoint its subscribers. There are 30 million songs to stream and enjoy. All you have do is search the song you want to listen.
Many Cool Features of Pandora Premium
Pandora Premium streaming service comes with so many cool features. You can create your own playlists, and use "add similar songs". There is an option to buy tickets as the Pandora app comes with the Ticketfly interaction, which makes it all simple and fun.
You can also share your playlists with others, but keep in mind that Pandora Premium subscribers are the only ones who will be able to play it. Also, there is the Music Genome Project's data that will help you easily find some new music based on the music you already love.
Multi-platform Performer
Pandora services are supported on different devices, such as your windows PC, Mac, Android, iPhone, iPad, Roku, and Amazon device.
Pandora Premium free trial
If you decide to try out Pandora Premium, you will get a free trial that lasts for 30 days. So, you can check out all the premium features before deciding to pay for the subscription.
Negatives
Available only in the US
One of the biggest disadvantages of Pandora is that only the people who live in the USA can play it. The rest of the world can't. Due to a licensing issue, it is not available outside the USA just like Hulu.
No Family plan for Pandora Plus and Pandora Premium
At the moment, Pandora doesn't offer a family plan for Pandora Plus and Pandora Premium service. This is a huge disadvantage because many similar services do offer such plans. In this area, Pandora is far behind its competitors.
Pandora Plans
Free, ad-supported version
$4.99/mo. for Plus plan
$9.99/mo. for Premium plan
$14.99/mo. for family plan (up to six users)
30-day free trial for Plus, 60 days for Premium
Shazam
Among all the music apps Shazam is quite unique and popular for its ability to recognize songs on the go. The app works by telling you the name and artist of the tracks you hear, whether it be on the radio, a movie, during a commercial, or anywhere else you may hear music.
In addition to finding and documenting (tagging) all the songs you come across, you can view related music and get links to purchase the songs, read along with the lyrics, listen to them in other apps like Spotify, view upcoming concerts, and much more.
There's also a free download for Mac and Windows computers.
Positives
Extremely easy to use
Music can be tagged manually by tapping a button, or automatically by using the AUTO option, which works even if you lock your device or switch to using a different app. When in Auto mode, Shazam can be set up to send you notifications so you know it's actually working and tagging the songs you hear
Helps Discovering New Music
Shazam can help you discover the song you hear anywhere with all the details related to the song. It can show you the song name, artist name, album name, and even the lyrics. Shazam is very accurate in discovering the actual music.
Works With Popular Devices
Shazam can run on Android, BlackBerry, iPad, iPhone, iPod touch, Nokia, Windows 8 tablet, and Windows Phone devices.
Shows Lyrics For The Songs
Lyrics can be displayed (for some songs) in real-time. It can simultaneously identify the song with the lyrics. So that you can listen to an unknown song and can get the lyrics and all details instantly.
Organized History Keeper
Keeps a historical list of all your tags and discovered songs. Tagged songs showed even by maps to let you know where were you when first identified the song.
Social Sharing
Tagged music can be shared through Facebook, Twitter, email, and other apps. You can share your loved songs with your friends. Shazam's Explore feature shows you popular tags from other users on a map, including those near you
Tagged Songs Can Be Played In Many Platforms
Music that you tag can be opened with Apple Music, Spotify, and others and can be built as a new radio station in iTunes. Once the music is tagged links for different platforms will be shown, so you can listen to your favorite song whichever platform you prefer.
Free from ads
Except for a few things all of the Shazam's features are free. So you won't have to worry about the ads.
Negatives
Sometimes slow
We find it sometimes it worked a bit slow. But improved with the latest updates.
Nothing Much
Shazam does what it says. It can identify the song for you with all the details. But there is not much of other features which the other music streaming services offer.
Shazam Plans
On iOS, Android, and Microsoft devices, Shazam is free and ad-supported and includes unlimited tagging, lyrics, YouTube links, and many other great features. Shazam Encore is the premium version of the app, so there is a small download cost, but it is an ad-free environment and includes integration with Spotify and Rdio.
TuneIn
TuneIn is a free music streaming website that's like a radio on steroids. You can find any radio station that's broadcasting an artist that you want to listen to, in addition to local radio stations, sports stations, news stations, talk radio, and stations from locations all around the globe.
There's also a free music app from TuneIn so that you can bring your favorite radio stations wherever you go. Tune in and turn on to 30,000 different radio stations all on your iPhone. A wonderful implementation of internet radio on the iPhone.
Positives
Over 100,000 radio stations
You can find local and remote FM and AM radio stations, stations that are trending worldwide, as well as stations by music, sport, news, and talk genres, such as Classical, Folk, Rock, Hockey, Football, Soccer, Baseball, Political News, Scanners, Traffic, Wine, Travel, Comedy, and Technology
Easy Access To Favorites
Can save your favorite stations for easy access. Stations you "Favorite" will show up in your library for quick access
Free To Listen
All the music is free to listen to. The mobile app is free from picture advertisements and popups.
Podcasts
You can listen to podcasts also in TuneIn radio.
Car Mode For Easy Operation
The TuneIn mobile app has Car Mode, which turns the app into a much simpler and cleaner interface with four large buttons to easily find recent and recommended stations, pause and play the station, and open the stations you're following
Recording Is Possible
While you are listening to an interesting radio program or music you can even record the song and keep for listening later. A paid app needs to be purchased if you want to record audio from the radio stations.
Alarm & Sleep Timer
An alarm and sleep timer are supported on the mobile app. So, you can easily set the program according to your lifestyle and sleeping plan.
Social Connectivity
Stations can be shared over Facebook, Twitter, and other social media sites. You can enjoy your favorite music or radio program with your friends and family all over the world bu sharing in your social media wall.
Negatives
It is Just a radio service. You can't listen to specific songs like the true music streaming services.
The new design isn't quite as intuitive as the old design. Many found the older design much more intuitive than the present interface.
Some content is blocked because of some interface and content accessibility issues.
TuneIn Plans
TuneIn Radio Pro ($9.99), one of the favorite iOS Apps, continues to evolve. Most recently, the live radio streaming service has added an optional $7.99 per month subscription service, TuneIn Radio Premium, that boasts ad-free music, live sports, and other audio content. Amid all the changes, however, TuneIn Radio Pro also maintains its core functionality. TuneIn Radio Pro still lets you fire up more than 100,000 global AM and FM stations, rewind live radio, and record programming to your storage on Apple devices.
SoundCloud
SoundCloud combines user-generated music and podcasts with tracks from major label musicians into a unique streaming music service. With Go+, you gain access to more than 200 million tracks, which is triple the amount of music offered by Amazon Music Unlimited. Though a good portion of that is the user-generated/indie content. Also, you can listen to individual tracks and artist-inspired stations.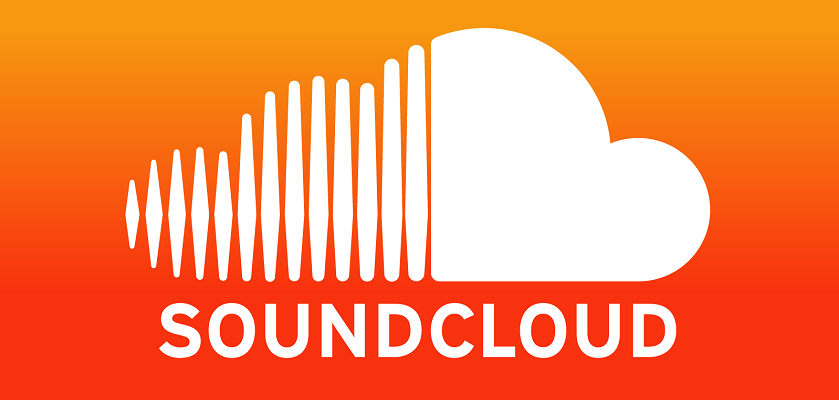 Positives
User Friendly
The web version is very user-friendly and also the application is easy to use. This could be the key benefit to consider this app as one of the best music streaming services.
Users Can Upload Content
Users have the option of uploading an already existing audio file or recording it on the spot. It also allows users to gain exposure through the sharing of their audio files. And there are no limits to file sizes.
Sharing Options
There are options for sharing music and audio messages publicly –embedding them in social networks, blogs, and websites or privately with friends. Paid Pro accounts let you distribute your music to all major streaming music services. Users can repost your tracks making sharing a flexible process. Enables everybody, even people who are not on SoundCloud, to share their tracks with you.
Submission In The DropBox
You can stream submissions in the DropBox without taking up space on your desktop. Embed a DropBox onto any site where you want to receive submissions.
Upload and Song Management Is Easy
The mobile apps allow for spontaneous recording and uploading from a smartphone (iPhone and Android). SoundCloud allows you to easily manage tracks or organize them into sets.
Cool DJ Mixing
There are options for cool mixing for DJs. You can easily create a lot of amazing DJ mixing for any purpose.
Negatives
Some major-label music isn't available via the free tier.
Somewhat confusing search results blend user content and official band music.
Doesn't let professionals sell music directly to customers.
There are no editing tools, and no added effects, unless you've edited your work somewhere else and then upload it on SoundCloud.
Users are not able to follow or comment without a SoundCloud account, (which most fans don't have).
Doesn't have any lyrics option.
SoundCloud Plans
Anyone can use SoundCloud's service for free. The free account allows for 120 minutes of digital audio. That said, the Free tier has a smattering of major-label music: you'll find, for example, Kanye West's "Champion" and "Stronger" tracks, but listening to the full Graduation album requires a premium SoundCloud Go+ account (more on that in a bit). SoundCloud streams tracks at 128kbps MP3 "or equivalent," according to a SoundCloud rep. This means that SoundCloud may test different combinations of encoding and streaming to offer listeners a quality experience across devices, but it's held to a 128kbps MP3 standard.
Next up the ladder is the $4.99 per month SoundCloud Go plan, which grants ad-free and offline listening, but doesn't up the audio quality. The top-level consumer plan, the $9.99 per month SoundCloud Go+, gives you full access to SoundCloud's licensed major label content (you can stream all of Ye's Graduation, for example), and high-quality audio encoded in 256kbps AAC.
Playlist
Playlist is a free iPhone music app that lets you access more than 40 million songs in the form of handmade playlists. Create shared playlists that others can listen to or explore pre-made playlists. The Playlist app has a social side, letting you listen to music live with other users and comment with each other. When you view a user's profile, you see their playlists and which songs and playlists they like. Only iPhone users can install the Playlist.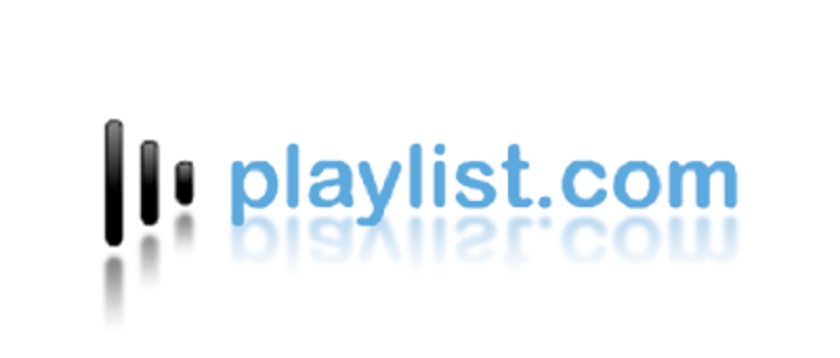 Positives
Lots of songs to choose from.
Listen to songs with friends, and comment with each other.
Sharing playlists is easy.
Negatives
Must log in with Facebook or your phone number.
Works with iPhone only.
Playlist Plans
All the music here is completely free. Search for songs or browse the popular, featured, and trending songs and people on the front page.
Spinrilla
Spinrilla is the best app for hip-hop mixtapes. Listen directly from the app or download the music for offline use, and browse the offerings in several ways. Unlike some music streaming apps, this one lets you scroll back and forth through any song, leave comments on individual tracks, create playlists of any of the songs you see in the app, and save the music to your device. It could be considered as one of the best music streaming services if the hiphop is your genre.

Positives
Built-In Radio
There's also a built-in radio that lets you listen to top hits, instrumental music, and location-specific radio.
Both Android and iOS version
You can get this hip-hop music streaming app for both the iPhone and Android platforms.
Upcoming Songs Alert
At the top of the app is a section for new music, popular songs, and singles. The Upcoming Tracks area of the app is complete with a countdown until the day the music will be available through Spinrilla.
Save Songs Offline
You can save songs for listening offline. And there is no limit on the number of songs you can save for offline.
Negatives
Ad-supported App
Since this is a free app there will be in-app advertisements that will pop up sometimes. Have to bear with the apps to enjoy this free version music App.
Spinrilla Plans
It has no pro version. It is a free app. You can install the app and can create your account to start listening to songs. With this free version, you will have to bear the advertisements that pop up sometimes.
LiveXLive Powered By Slacker
The revamped LiveXLive combines the company's live music streams with Slacker Radio's knowledgeable DJs and deep music well to produce one of the most complete streaming music services on the market today.

Positives
Watch Live Concerts For Free
Chat with the LiveXLive community while you watch, or go full-screen and enjoy the show.
Station Settings
Adjust how often hosts appear and how many popular, new and favorite songs play.
More than Music
Choose the frequency of headline, music, or sports news that shows up on your stations.
Video Library
Access interviews with musicians, music history, and exclusive LiveXLive programming.
Negatives
Upgrading isn't entirely intuitive
Signing up for a premium account is as easy as clicking a button. But accessing your updated screen takes digging into your settings.
Limited device compatibility
The LiveXLive app is only available on three home systems outside of Macs and PCs — this may change as it merges with Slacker Radio.
LiveXLive Plans
LiveXLive offers three listening plans for music fans. With Basic, you get 128Kbps audio and the ability to skip a maximum of six songs per hour. In exchange, you have to endure plenty of audio and banner advertisements.
Subscribing to the $3.99 per month Plus removes the ads and skip limitations, and ups the bit rate to 320Kbps.
The $9.99 per month Premium builds upon the Plus tier by letting you cache albums and playlists for offline listening, and play songs and albums on-demand.
SiriusXM Internet Radio
Combining live radio and traditional streaming audio services elements, SiriusXM Internet Radio boasts the features and content to keep music, news, and comedy fans happy for a long time to come. Though it is still quite far behind than the other competitors but yet has quite a few unique features to be considered as one of the best music streaming services.
Positives
Minimal Commercial Interruptions
Free local radio stations are loaded with commercials because they have to make money somehow. Your $10-$18 a month SiriusXM subscription pretty much eliminates the need for commercials. A few music channels not programmed by SiriusXM still air a limited amount of ads. But you'll be hearing a lot fewer commercials than if you had stuck with your local FM radio stations.
A Huge Variety Of Programming
SiriusXM offers all kinds of channels. They range from live sporting events to talk radio to an incredible variety of music genres. You have access to only a handful of stations via local radio, but with SiriusXM, you can choose between more than 150 channels.
Unedited And Uncensored Content
Local radio stations are required to censor their music and shows because they're broadcast on public airwaves. You don't have to worry about this with SiriusXM.
Great Radio Signal
Nearly uninterrupted radio signal wherever you go in the continental US? Yes, please. SiriusXM offers state-of-the-art technology that gives you access to radio channels pretty much anywhere in the continental US, as well as its coastal regions, Canada, and Mexico.
Excellent Sound Quality
SiriusXM broadcasts a digital signal. For music channels, the sound quality is very similar to a CD. Because the signal is digital, the sound quality is better than standard FM radio.
Negatives
Cost Of Subscription Is High
A SiriusXM subscription costs money, between $10-$18 per month. That's money you could be using for something else. With a SiriusXM subscription, you get to enjoy a variety of perks, including more channels, quality shows, and far fewer commercials. You just have to figure out if these perks are worth $15 per month.
Potentially Complicated Installation
Adding SiriusXM to your radio can be complicated. The most common method to add SiriusXM is to buy a satellite radio receiver and dock. You'll need to choose a power source and find a location for the antenna. Then you'll have to run wires to the power source and antenna and find a spot for the dock. To connect the satellite receiver to the car stereo, you will need to use an FM modulator or run another wire to the aux input.
SiriusXM Plans
For SiriusXM, there are a lot of options to choose from. There are three Inside the Car specific packages aimed at SiriusXM automobile hardware: the $10.99-per-month XM Mostly Music, $16.99-per-month XM Select, and $21.99-per-month XM All Access. There are also two Outside the Car plans—the $8.00-per-month SiriusXM Essential and $13 per month SiriusXM Premier (reviewed)—that target PCs, phones, and tablets.
SiriusXM also offers additional listening options and special packages, such as SiriusXM All-in-One, Sirius A La Carte, SiriusXM for Business, SiriusXM for Boats (fishing and weather information), SiriusXM for Planes (coast-to-coast graphical aviation information), and Sirius News, Sports, & Talk. For full pricing and features information, check out SiriusXM's pricing page. There is simply too much to list here.
SiriusXM lacks a free tier like the company's own Pandora. Instead, SiriusXM has a wonderfully lengthy three-month trial. Unfortunately, there's no true SiriusXM family plan in place, but you may qualify to receive a discount on additional subscriptions if you subscribe to one full-price plan or package.
Deezer
Despite some companies falling by the wayside in recent years, streaming music services are still a worthy business. Enter French company Deezer, which slid into the US market in 2016. The service doesn't do anything revolutionary, but its blend of traditional streaming music, live radio, podcasts, and exclusive content makes Deezer worth your consideration as one of the best music streaming services.
Positives
Available outside the US
It is available in 182 out of 192 total countries worldwide, Deezer has an impressive global reach which is rare in any other music streaming services
Huge Library Of Songs
Deezer has a total library size that is well above that of Apple Music or Spotify.
Built-in Song Lyrics
Users have access to on-screen lyrics for any of the songs they're listening to.
Playlists
Create and share custom playlists that can hold up to 1,000 tracks. Working with your trainer to create the best running mix? You can share and change to collaborate on playlists you both love.
Personalized Recommendations
Its "Hear This" feature uses your listening habits to give you more music you'll love. Its recommendations are based on your listening habits and includes new and old music. The more you use Deezer, the more accurate its recommendations to find new music you love.
Offline Playback
Subscribers with Deezer Premium+ can enjoy playlists, albums and audio books on its app without an Internet connection. But you can only access music using the Deezer app, and you have to connect to the Internet every 15 days to keep your tracks.
Deezer Sessions
Get high-quality access to performances from artists like Ed Sheeran and Ben Harper and upload them for later. The sessions are about 15 minutes long, with quality that's on par with most music videos.
Negatives
Difficult to set up
Using the music manager on a computer can prove to be a difficult way of managing your tunes.
Free Version Is Limited
Free version on non-mobile devices only offers 30-second song snippets. Where as users can enjoy an amazing free version on the smartphones of both iOS and Android platforms.
Mp3 Upload Limitation
One of the greatest things about this app is the ability to upload your own songs to stream later. But mobile apps lack MP3-upload compatibility.
No Hi-Resolution Version For Songs
There is no premium quality Hi-Res audio version as the other commercial Music streaming services.
Deezer Plans
There are two tiers of Deezer service: a free ad-supported tier, and a premium tier that removes the ads and comes with a number of extra features.
Free Version
– Unlimited streaming from your computer or tablet
– Ads every few songs
– Limited to curated playlists and artist mixes
– Limited to skipping six tracks hourly
– Unable to fast forward or rewind songs
Premium+ ($9.99/month)
– No ads
– Stream any song from any device
– Skip tracks, fast forward and rewind
– Download and listen to music offline
– Better audio quality than the free version at 320kbit per second
Family Plan ($14.99/month)
– All the benefits of Premium+
– Add up to six people on a single account, each with their own profile. Users must live at the same address
– Skip tracks, fast forward and rewind
– Download and listen to music offline
– Better audio quality than the free version at 320kbit per second
Qobuz
Qobuz (pronounced Koh-buzz), an audiophile-oriented music-streaming service based in Paris, launched in the U.S. today after being exclusive to Europe for the past 10 years. I've been enrolled in the closed beta for the past few days, and I absolutely love it. It can be chosen as one of the best music streaming services.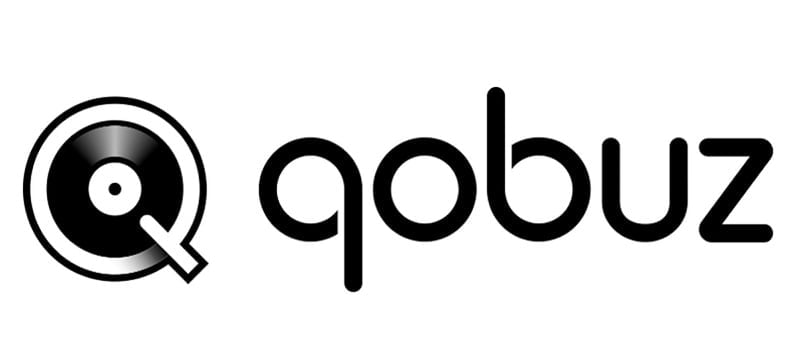 Positives
Superb editorial curation enables deep musical explorations
Strong tools for creating custom playlists
High-quality lossless and studio-quality audio streaming
Huge catalog with new releases and old
Both streaming and purchasing are available
Includes liner notes in PDF form
Good choice of audio outputs
Well-designed apps for all platforms
Negatives
Weak prefab genre-based playlists
Some tracks labeled Hi-Res stream at only CD quality
The U.S. version is not yet available on all the platforms that the European version supports
No auto-generated radio stations
Lacks social component
Doesn't include videos
No karaoke-style lyrics
Qobuz Plans
Qobuz only offers two plans, and both include the highest-resolution audio quality you'll find anywhere. The Studio Premier plan costs $14.99 per month or $149.99 yearly and gets you up to 192kHz 24-bit FLAC streaming for available titles, which is considerably higher resolution than standard CD-quality FLAC (44.kHz at 16 bits). The Sublime+ account runs $249 per year and delivers significant discounts on music download purchases.
The service offers apps for Windows, macOS, Android, iOS, and the web.
iHeartRadio
iHeartRadio is a free internet radio service that offers both live radio stations and custom stations tailored to a user's music tastes. It offers live streams from local stations as well as the ability to create custom radio stations from an expansive library. It is one of the easiest accessible platforms out of all the best music streaming services.
Positives
Custom Radio Stations
Select a genre, mood, artist or song and iHeartRadio will build you a custom radio station from a library of millions of tracks. And you can adjust how much emphasis iHeartRadio should place on new versus familiar artists using the service's Discovery Tuner tool.
And iHeartRadio will create a "My Favorites Radio" station based on the songs and artists you listen to most.
Live Radio
Tune in to live radio broadcasts from stations all over the world.
Entertainment News
iHeartRadio also maintains a feed of the hottest happenings in the world of music. From the latest tour dates to the new viral music video tearing up the YouTube charts, the quick-hit coverage is a handy way of keeping up-to-date with the biggest news in the music industry.
Podcasts
Podcasts and music go hand in hand these days, so it's no surprise that iHeartRadio includes a variety of podcasts covering topics like food, politics, sports and more.
iHeartRadio Family
Available online or as a standalone app built for kids between the ages of 4 and 11, iHeartRadio Family offers curated music from kid-friendly artists like Selena Gomez, Taylor Swift and Justin Bieber. It also includes songs and educational programming featuring characters like Thomas the Tank Engine, Elmo and Dora the Explorer.
Negatives
Free subscribers can't choose to listen to specific songs — only playlists
Plus subscription is only available on iOS and Android
Plus plan lacks a web version.
Unable to rewind live radio.
Bland interface.
lacks Hi-Res Audio tracks.
iHeartRadio Plans
Basic (Free Version)
– Live radio
– Personalized artist radio stations
– Podcast library
Plus ($4.99/month)
– Live radio
– Personalized artist radio stations
– Podcast library
– Unlimited song skips
– Play songs and albums on-demand
– Save and replay songs from the radio
All Access ($9.99/month)
– Live radio
– Personalized artist radio stations
– Podcast library
– Unlimited song skips
– Play songs and albums on-demand
– Save and replay songs from the radio
– Create unlimited playlists
– Download and listen to songs offline
Family Plan ($14.99/month)
– All Access plan for up to 5 family members