As per the blog post of Google, It is celebrating the 15th birthday of its Maps platform. On that occasion, it introduced a totally new icon for the latest google map Apps. The appearance of other features of the app is also changed.
Google Maps first launched in 2005. That time Android or iOS did not even exist. When Android came into the market, one of its biggest selling points was the guided freeway map. They could get turn-by-turn directions during a time when TomTom and Garmin sold its GPS units. Though users had to pay US carriers for the subscription of their turn by turn direction guide.
Google Maps is coming with a new look. Instead of the previous hamburger menu, the app will add two more tabs at the bottom of the interface. So, there will be a total of five tabs. Below mentioned what each one offers.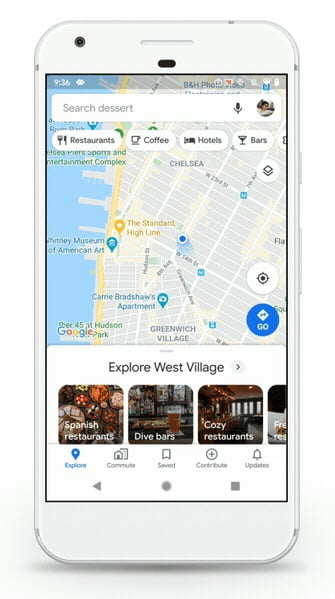 Explore
In this tab, you will see new places. It could be based on history or your personal recommendations. Even in this tab, You can search for restaurants, shopping malls, ATMs, banks, city attractions, etc. You will find your desired places along with their reviews and directions.
This tab will help you to find quickly the best way around. It will show how to get back home or back to work whether its by car, transit, or on foot.
Saved
Your saved places will be here. You can save reservations and plans for upcoming trips also. You can also share recommendations for the places you've visited from this tab.
Contribute
From this tab, you can leave reviews of places or add images. You can also share details about addresses. Or even add missing business hours.
Updates
This tab is for the feed of trending places near you. It will help you discover places nearby and get in touch with businesses to get your questions answered.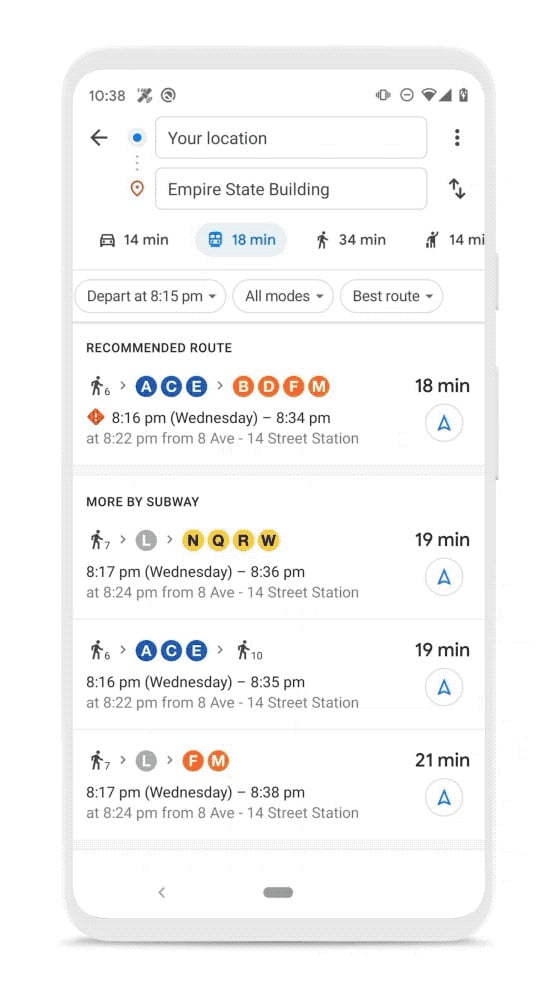 Transit feature in this latest Google Map will also be slightly updated. Google Maps will now offer new aspects of traveling with public transport to places. Live arrival times or Crowdness prediction and other features will be there as previously.
For the transit riders, there is another feature of seeing the temperature. Anyone can get the idea from there and dress up accordingly while moving to places. There is also new accessibility information that lets riders know which train or bus lines offer accessible entrances and whether there are attendants to help disabled passengers.
For some of the specific regions, there's a Women's section that will offer information about transit lines with designated women's sections. There will be also some new Security info which will let you know about which parts of the transit system are monitored by either cameras or live security guards.
Interestingly, only the Japanese transit riders will be able to choose a route based on the number of carriages in this latest google map. So they can make sure they can find a seat.
Google will expand the availability of Live View navigation very soon. We are expecting to get new capabilities and features from Live View.
You can download the update now on iOS or Android, but the only thing that immediately changed for us is the Google map app icon. The new app layout will probably take place server-side. So, it might just pop-up suddenly on your phone with the additional updates.