More than 77 million copies sold of this one model iPhone 6s. Numbers show the popularity of this pocket bomb since released in 2015. Another 20 million copies of the big brother iPhone 6S plus are sold. After 5 years if someone plans to buy it, will the iPhone 6S or iPhone 6S plus still worth buying in 2020? Let's discuss that in brief.
Release Date of iPhone 6S & 6S Plus
This ninth generation of the iPhones was announced on September 9, 2015, at the Bill Graham Civic Auditorium in San Francisco by Apple CEO Tim Cook. Though the pre-orders began on September 12, 2015, but the official release of both the iPhone 6S and the 6S plus was on September 25, 2015.
Apple discontinued both the iPhone 6S and 6S Plus on September 12, 2018, when Apple released the iPhone XR.
Premium Display & Stylish Look
There are many reasons to use an iPhone especially iPhone 6S. Even after 5 years of release, this phone still looks significantly premium. If someone wants to buy an affordable Apple Phone which looks stylish and elegant iPhone 6s must be at the top of his bucket list. It's 4.7 inches IPS LCD capacitive touchscreen still gives the much premium display experience than many of the latest phones. Whereas iPhone 6S plus with 5.5″ display will give you a bigger view of the same thing. There is this interesting S symbol on the backside of both iPhone 6S and 6S plus. The meaning of S on the backside of the iPhone 6S is interesting too.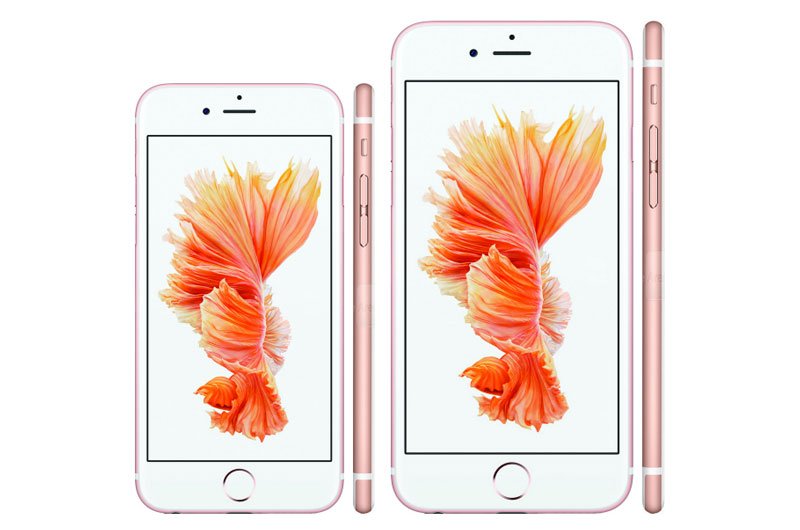 Compact Aluminium Design
One of the things that Apple advertised much is the fact the iPhone 6S series is made of 7000 series aluminum. And that is the strongest thing it's ever used in iPhone construction. The front of the phone is also covered in a new level of strength, with a glass that's far less prone to shattering when dropped on the floor. It was much improved than the iPhone 6 series which had a lot of complaints.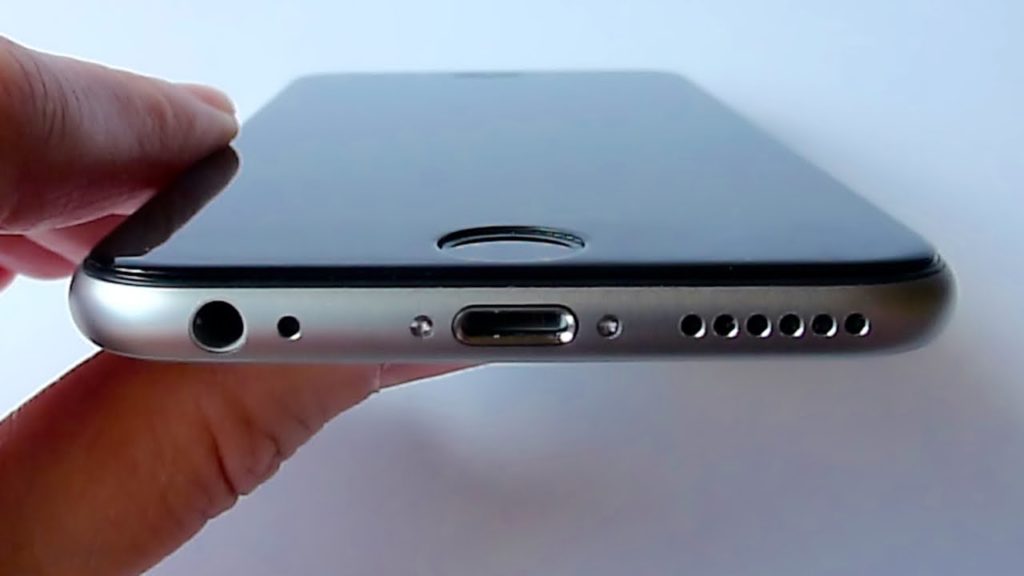 Performance & Capability of iPhone 6S
If we check the performance of iPhone 6s in comparison with the recent phones, surprisingly it is still very much competitive. You can still have a smooth gaming experience with games like PUBG. Amazing right? With it's Apple A9 chipset and 2GB Ram it can perform better than most of the medium range latest phones. Considering the performance iPhone 6S & iPhone 6S Plus still worth buying in 2020.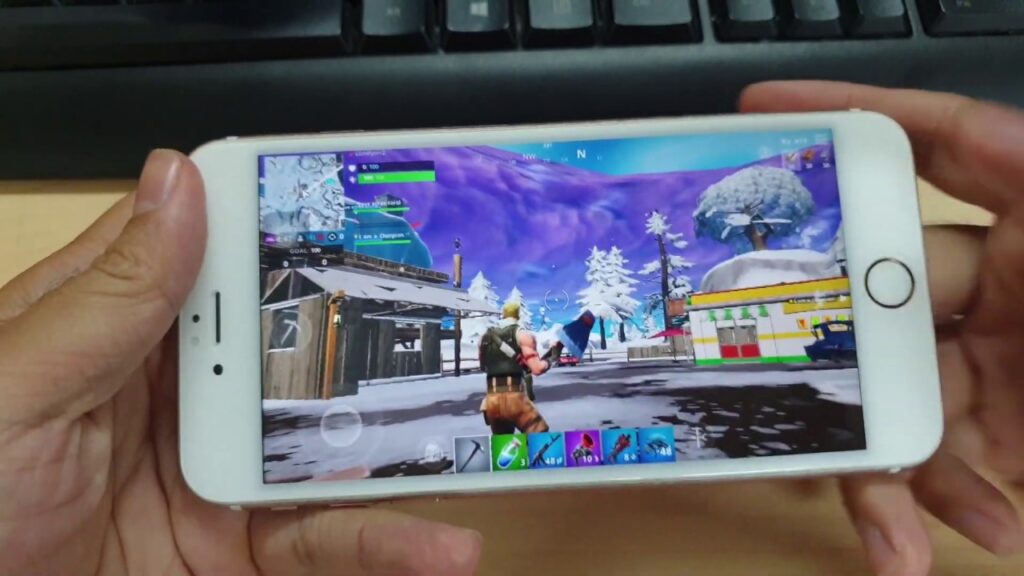 Camera Specs Of iPhone 6S & iPhone 6S Plus Compared In 2020
Its single 12MP main camera is not the best of the cameras considering the 2020 camera phones. But still, it is very much usable and can record [email protected] or [email protected] videos. You can shoot even 4k videos. 5MP front selfie camera is also capable of shooting clear selfies and acceptable quality video at [email protected] You can even shoot Apple special live photos also.
Camera Features for iPhone 6S Plus are almost the same. However, the rear camera on the iPhone 6S Plus includes special optical image stabilization for both video and still photos. That improves the performance of the device even with shaky hands. It also provides a much better low light performance than the standard iPhone 6S.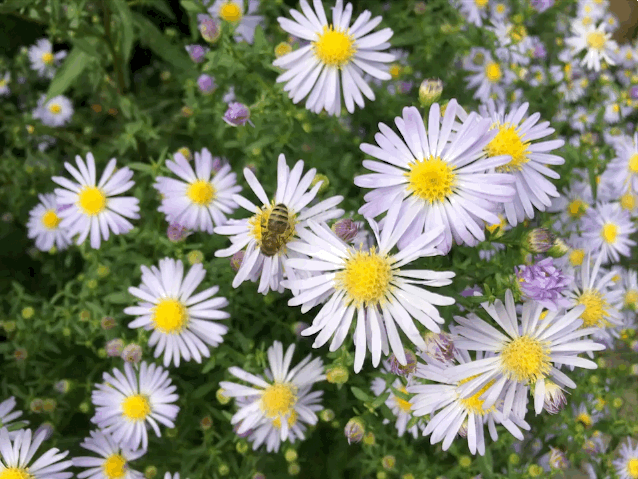 Tech Pantomath is part of an affiliation program with AMAZON and shows advertisements from AMAZON. If you buy from them by following those links, this website techpantomath.com will be benefited monetarily.
Battery Life Of iPhone 6S & iPhone 6S Plus Compared In 2020
The biggest weakness of iPhone 6s would be its battery back up. Non-removable Li-Ion 1715 mAh battery will not be enough for you in any way. You will need to be aware of your charger every few hours if you wish to use this phone for high power-consuming activities like gaming. For better battery back up you might look for the big brother iPhone 6s Plus with 2750 mAh battery capacity. Also, you can try to follow the tips for improving the battery life of the iPhone.
As the iPhone 6s Plus is physically larger, Apple was able to pack in a larger capacity battery, and it delivers longer runtime accordingly:
| | | |
| --- | --- | --- |
| | iPhone 6s | iPhone 6s Plus |
| Talk Time (3G) | 14 Hours | 24 Hours |
| Internet Use (3G) | 10 Hours | 12 Hours |
| Internet Use (4G/LTE) | 10 Hours | 12 Hours |
| Internet Use (Wi-Fi) | 11 Hours | 12 Hours |
| HD Video Playback | 11 Hours | 14 Hours |
| Audio Playback | 50 Hours | 80 Hours |
Battery back Up of iPhone 6S & 6S Plus
Key Features Of iPhone 6S & iPhone 6S Plus In 2020
3D Touch: iPhone 6S introduced the 3D touch feature for the iPhones. With this feature, you can choose different options by putting different levels of pressure on the touch screen. This increased sensitivity option was a surprise back then in 2015.
NFC: Both the iPhone 6S & 6S plus include the NFC chip. But the use of this chip is still limited to use only Apple Pay. The majority of high-end Android handsets with NFC support a large range of profiles. Also, NFC can be used for short-range radio technology. But NFC on iPhone 6S series will not support anything except Apple pay.
3.5mm Audio Jack: This is the last model of the iPhone which supports universal 3.5mm audio jack. So, you can use your old loving headphone on this phone without the need for an adapter.
Second-generation Touch ID: This small update actually made the fingerprint much more secure. While bringing much more pace and smoothness in operation.
Compatible with Apple Watch & Airpod: So far all the devices released by apple are compatible with iPhone 6S series including the Apple watch and the Airpod.
ARKit: Apple introduced its augmented reality platform ARKit recently. And as expected iPhone 6s series is not left out of this platform also.
Missing Key Features Of iPhone 6S Or 6S Plus In 2020
Though the phone is from 2015 and brought the biggest ever upgrade for S addition of the iPhones. Still, many consider a few limitation was on this iPhone 6S series. Like some basic features which should be in all the flag ships of that time. Even the mid ranger do have these features in 2020.
Quick Charging: Nearly every midrange smartphones in 2020 do support quick charging options. So, you might miss this feature since the battery back up of the iPhone 6S might not be enough for heavy use throughout the full day.
Wireless Charging: The iPhone 6s and iPhone 6s Plus don't support wireless charging. Since Wireless charging is been around for years, you would find this effortless feature in many phones in 2020. But considering the price, you should accept that.
Limited Internal Memory: This phone starts from 16GB where the users will get the chance to use around 12 GB space. And you can not use any external memory card. So both the 16GB & the 32GB version of the iPhone 6S might make you feel cramped for this limited storage.
iPhone 6S & 6S plus Buying Guide In 2020
After reviewing all the facts and specifications, there must be a question in mind. What is the worth of the iPhone 6S & 6S plus in the present market in 2020? And where can we buy them? Since Apple is no more selling this model in their store. The answer is dependent on quite a few factors. It will much depend on the source from where you are buying. You might buy from someone you personally know and upgrading to another model. Or you can buy from some of the certified suppliers of refurbished iPhones with the included warranty. You can search and find the certified supplier in your country and buy it from them.
Another big source of the iPhone 6S & 6S plus can be online markets like Amazon, eBay, or Alibaba. The prices for iPhone 6S would range from around $100 to $200. And for the iPhone 6S Plus, the prices are from approximately $150 to $250. But you have to be really careful about reading all the details given by the sellers. As they can be tricky and you might be cheated by some tricky description. While buying from these online shops we recommend buying from certified resellers like SWAPPA & Best Buy in the USA
iPhone 6S or 6S plus Still Worth Buying In 2020
Overall both iPhone 6s & the iPhone 6S Plus are still pretty much a good phone, but an important fact is a budget here. Especially if you want a phone as a start for the Apple phones, this phone is the deal cracker for you. If you can manage iPhone 6S at around $200 in good condition, you can still consider it a very good deal. For iPhone 6S plus you might have to spend around $250. You might check the refurbished iPhones from certified sellers also. You might even get a phone like new with 6 months warranty in half of the real price. Definitely, both iPhone 6S & iPhone 6S Plus still worth buying with your money and will not frustrate you in 2020. And most importantly Apple support for iPhone 6S series might continue till 2021.
Another most popular model of the iPhone was the iPhone SE with a 4-inch display. Recently (April 2020) Apple brought back the iPhone SE with a 4.7-inch display and a very powerful A13 Bionic chip with an extraordinary camera configuration too. The new iPhone SE (2nd Generation) is considered as the 1st ever budget iPhone by Apple as the price is starting at $399. If you can manage the extra bucks, our advice would be to go for this budget superstar.
iPhone 6S or 6S plus Would Still Worth Using In 2021?
Since the year 2020 is more than halfway through, there is another question coming to the mind of iPhone 6S users. Would iPhone 6S still worth using in 2021 or would become obsolete? The answer is not a straight Yes or No. It actually will depend on why and how you are planning to use that phone.
We don't recommend buying the iPhone 6S series in 2021 as an upgrade from iPhone 5S or earlier. But if it is your first iPhone to start with and if you can get that very cheap like less than $150 in a good condition, you might give that a try. As we mentioned in the above report the iPhone 6S series phones are very durable and constant performers. If the battery is updated, the phone can fulfill your day to day expectations completely.
If you don't wish to play the latest games, iPhone 6S or 6S plus will be able to serve you even in 2021 as iOS 14 is released recently and it supports the iPhone 6S series. That is very promising news for the iPhone 6S series users. That means you can still continue the phone for general purposes like checking your office mails and other activities required from a smartphone. The performance of the phone is much increased after the iOS 14 update. There is an addition of interesting features too.
But as there are other competitive models like the iPhone SE (2020) and the refurbished or renewed version of the models like iPhone 7 or 8 will be available in the market, it would be a hard choice to select buying an iPhone 6S series. So, for the existing users or recommendation is, "Keep using your iPhone 6S or 6S plus till 2021 without any performance issue." And for those who are interested in buying a new iPhone 6S in 2021 or in the later 2020, we recommend, "Look out for the price difference of the later models of iPhones and then decide if you are really securing the best deal or not. If the price is not much attractive then it might be better to go for the later version of iPhones with more value for money options."